Emergency Action Plans for Workplace Security
Every organization needs a workplace violence response plan. At Trident Shield, we're dedicated to providing you with the most reliable safety advice and active shooter emergency preparedness support. Our consulting services include the construction of an Emergency Action Plan (EAP), which will streamline your emergency policies and keep everyone in the loop in case a situation arises. Our EAP documents go above and beyond the OSHA requirements by additionally providing you with the standard operating procedures (SOPs) to accompany the EAP information. These SOPs provide you with the 'how' to do the necessary action that the EAP dictates to best ensure that procedures are properly executed.
While you may already have an EAP for other potential issues like fires, natural disasters, and medical emergencies, do you have a plan in place for workplace violence? If you need one, we'll help you expand your EAP by creating a detailed plan for violence and assailant situations that will ensure all your employees or team members are up-to-date on important policies and emergency response procedures.
OSHA-Compliant Emergency Action Plan
If you need new or updated safety procedures for your facility, we'll help you develop an OSHA-compliant EAP to protect your building, employees, customers and more. OSHA compliance is a standard founded by the Occupational Safety and Health Administration, which strives to keep safe and healthy practices in the workplace. By creating an OSHA-compliant document, you'll ensure that your safety policies are in the best interest of your team.
When you partner up with us, your crisis management action plan will include several components: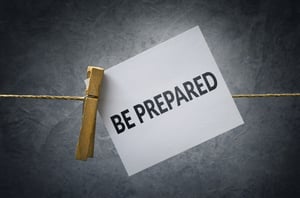 A section detailing leadership roles and responsibilities before, during, and after an emergency
Workplace violence protocols, including response procedures for an active shooter/active assailant
Recovery plans
Marked locations in the facility that relate to the response plan
A chart containing violence warning signs
Following the creation of your EAP, it is recommended that you undergo some Emergency action plan training, or Tabletop Sessions, to assess the effectiveness of your new plans. We can assist you with this training so that you can take advantage of our expertise to determine whether any of your procedures for life-threatening and non-life-threatening violence situations should be modified before being made available to your employees. This is a crucial step to your workplace violence program if you want to keep employees, clients and/or students safe in your building.
Once you have an effective strategy in place, you can start putting it into regular practice — eventually, it will become familiar enough to your employees that they'll be able to better handle an emergency if one arises. Our active shooter training is designed to provide your people with the tools, understanding and emotional intelligence to recognize warning signs and act on them.
At Trident Shield, we build compliant OSHA emergency action plans for violence and active shooter situations — but if you're also looking for an update to your other protocols, we can create procedures for weather emergencies, such a tornado emergency action plans and hurricane emergency action plans, and other potential crises that could impact your organization.
We know that the need for security goes further than a one-time strategy update. After we've helped you build a dependable EAP, we'll offer you as-needed consulting on an hourly or retainer basis. This consulting will ensure that you have the opportunity to ask questions, receive advice, and fix other inconsistencies or weaknesses that come up. Keeping security up-to-date is an ongoing process in the workplace, so we'll work with you as long as you need us.